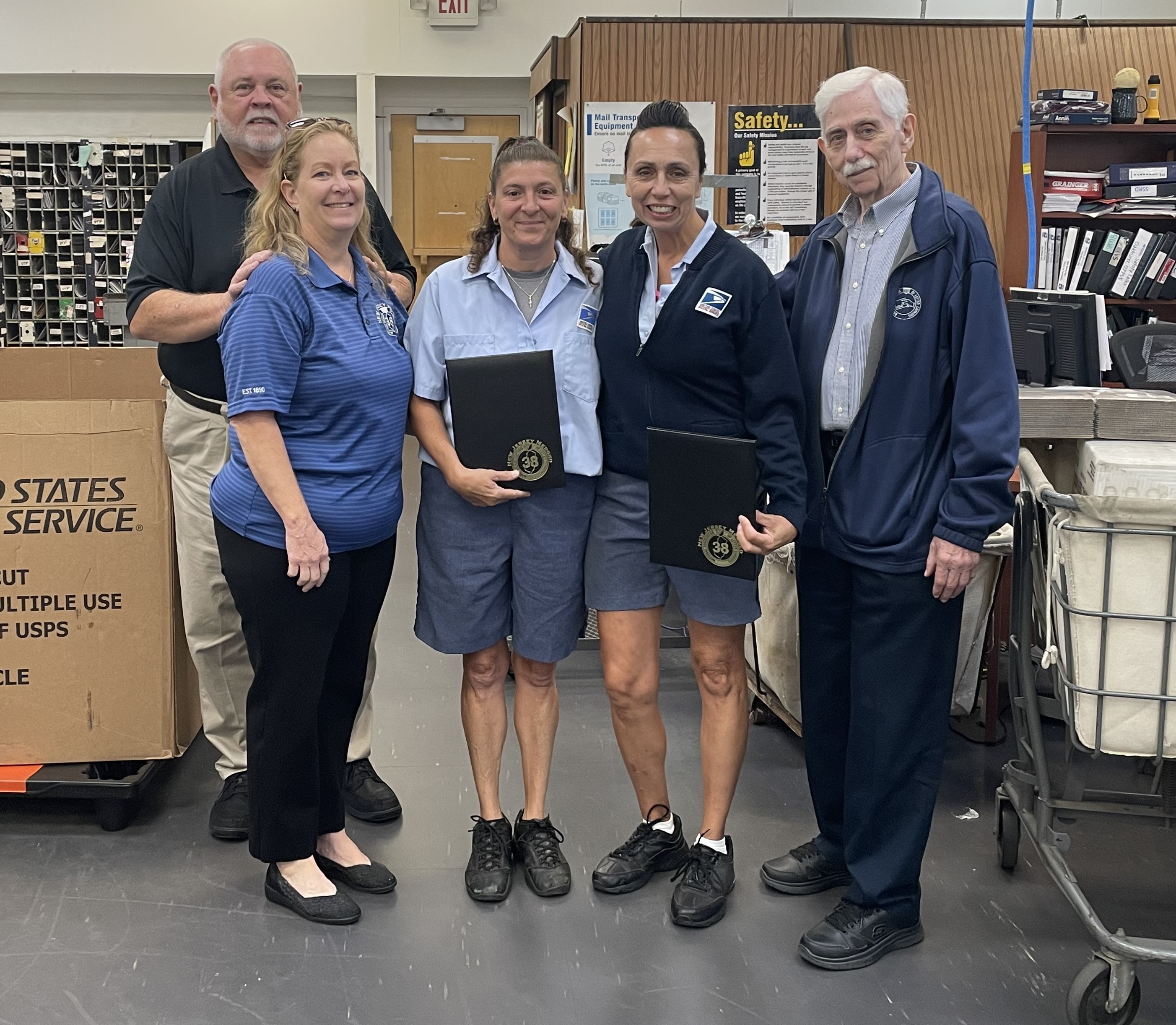 Pictured here is Branch 38 President Mike O'Neill, Area Rep Christine Strasser, Rhonda Graziano and Theresa Rosenberg/ Rhonda and Theresa were honored by NALC President Brian Renfroe as local heros. On 04/25/2023, Theresa was assigned to a route that was not on her normal T6 swing. She noticed the the mail at Mr. Applegates address had been nleft in the mailbox for several days. She contacted Rhonda who is familiar with the route. Rhonda immediatley went to Mr. Applegates home where she also noticed six newspapers on the front porch. They knocked on the door but received no response. They called their suporvisor who also came to the address and contacted the police. Mr. Applegate finally came to the door and said that he had Covid. The police asked if he was alright and if he wanted medical attention. Mr. Applegate declined medical attention and said that he was going to lie down.
The next morning, Rhonda went to Mr. Applegates house to check on him. His mail was still in the box and his newspapers were still on the porch. He did not answer the door. Theresa and Rhonda were both concerned and called the police to request another wellness check. The police eventually did send officers to the house and Theresa and Rhonda later found that Mr. Applegate was taken to the hospital. Thresea was on the route again the next day and ran into Mr. Appleagtes niece and brother. They reported that Mr. Applegate suffered an aneurysm and that he was in the ICU in critical condition. He has a long road ahead of him.
There is no doubt that the actions taken by Rhonda and Theresa saved Mr. Applegates life.

Keyport Lteer Carrier Joe McCarren, involved with the local Boy Scout Troop helped letter carriers eith our Letter Carriers Food Drive for Keyport and neighboring Cliffwood Beach.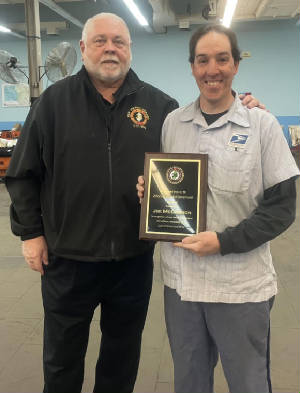 On this page are Branch 38 Letter Carriers who have gone beyond the call of duty to help protect and serve their customers and or comunity.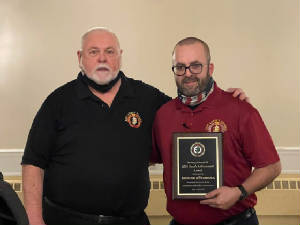 Armando Pedreia assited police at the scene of a terrible car accident. He was a calming voice for the paasengers in the vehicle. Armando also assited in freeing the passengers of the vehicle.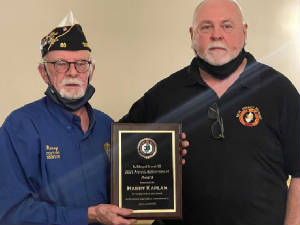 Harry Kaplan disoverec a Bronze Star at an antique shop in Hamberg, NJ. Harry purchased the Bronze Star with the sole purpsoe of getting it to the family of the fallen soldier. He found the family in FL and now the Bronze Star is with the family.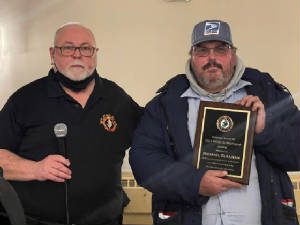 Michael Sullivan, Garfield Letter Carrier received a Hero Award for his hard work and deication to our MDA Shamrock Campaign. Mike has earned thousands of dollars over the last 3 years.