Keyport Lteer Carrier Joe McCarren, involved with the local Boy Scout Troop helped letter carriers eith our Letter Carriers Food Drive for Keyport and neighboring Cliffwood Beach.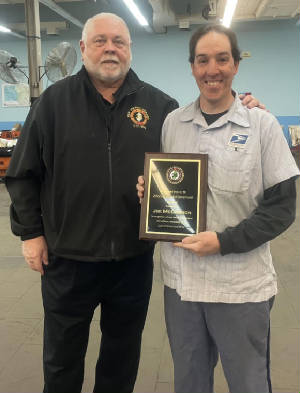 On this page are Branch 38 Letter Carriers who have gone beyond the call of duty to help protect and serve their customers and or comunity.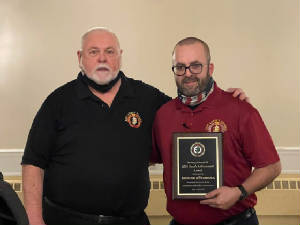 Armando Pedreia assited police at the scene of a terrible car accident. He was a calming voice for the paasengers in the vehicle. Armando also assited in freeing the passengers of the vehicle.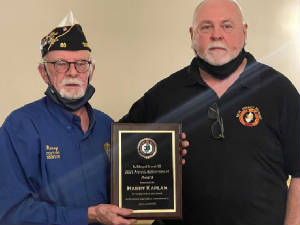 Harry Kaplan disoverec a Bronze Star at an antique shop in Hamberg, NJ. Harry purchased the Bronze Star with the sole purpsoe of getting it to the family of the fallen soldier. He found the family in FL and now the Bronze Star is with the family.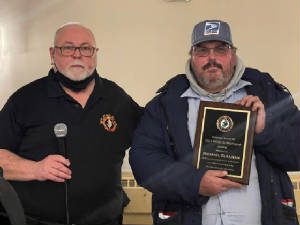 Michael Sullivan, Garfield Letter Carrier received a Hero Award for his hard work and deication to our MDA Shamrock Campaign. Mike has earned thousands of dollars over the last 3 years.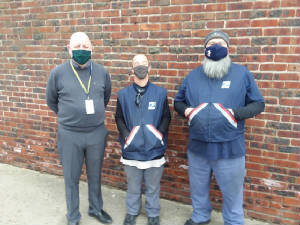 Shortly before 5:00 PM on January 14, 2021, Postmaster James Tee and City Carrier Joseph Hayes of the Parlin NJ Post Office heard loud yelling coming from the parking lot. They ran outside to find a woman pinned under the front of a car. The woman was conscious, but was bleading blleding heavily from her mouth. Her husband was there pleeding for help. A second carrier, James Nolan joined in the efforts and the three employees were able to lift the car off of and free the woman that was pinned. 911 was called and the woman was taken to the hospital. And extreme act of bravery saved this womans life.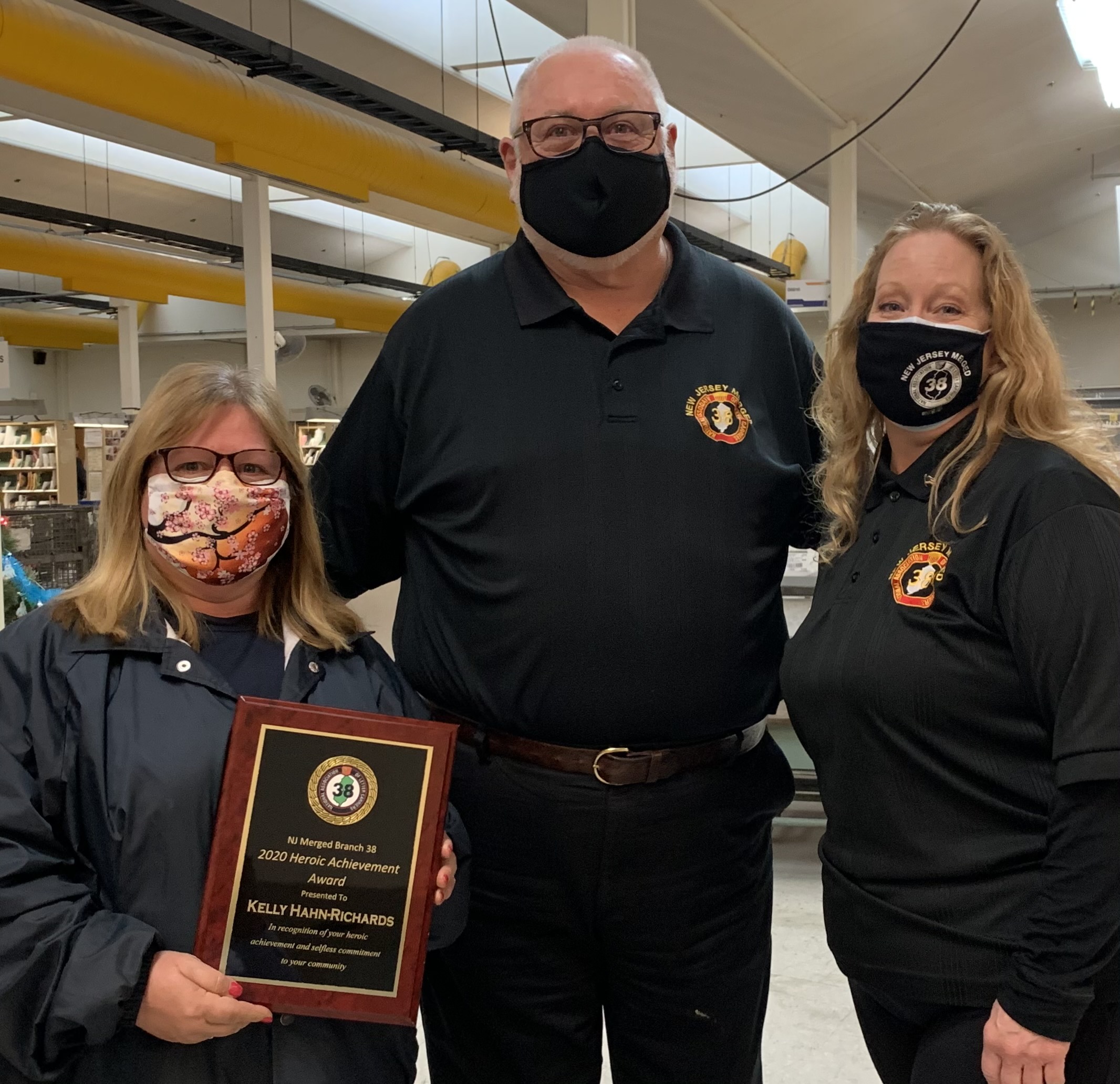 East Brunswick NJ Letter Carrier Kelly Hahn-Richards, pictured here with Rep Christine Strasser and Branch 38 President Mike O'Neill.

On February 19th, 2020, Kelly was routinely delivering mail along her route on Van Wickle Rd. when she smelled smoke that did not seem typical of a fireplace fire. She noticed smoke coming from the windows of 35 Van Wickle. Knowing that the grandparents at that address visit from another country, Kelly began to bang on the door to alert anyone inside and she called 911. The house was empty at the time and because of Kelly's above and beyond efforts, the house was saved from total destruction.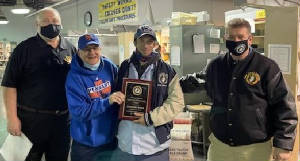 Zachary Garb, Mahwah NJ Letter Carrier, pictured here with his dad, retired Mahwah letter carrier Robert Garb, Branch 38 President Mike O'Neill and Area Rep Peter Bednarz. While delivering his mail route, Zachary notice an elderly customer through the door laying on the floor. To make matters worse, the customer was babysitting her 21 month old grandaughter. Zachary quickly contacted the daughter and stayed with the customer until help arrived. Have it not been for the efforts of Zachary on this day, the end result may have been much different.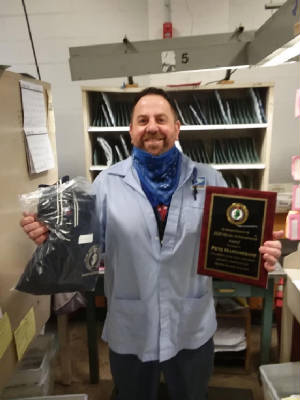 Pete Marchesani, Parsippany letter carrier has been helping Branch 38 for many years now with our various MDA events. This year, Pete had a "Shots for Shamrocks" campaign at his brothers bar Black Jack Mulligans in Garfield. Pete raised over $600 at this event. Way to go Pete and keep up the good work.

Enter supporting content here