973-564-7673 Fax
"CLICK UNDERLINED ITEMS FOR LINK"
Letter Carrier and CCA Pay Chart as of 03/11/2023
NJ Merged Branch 38
John Sheridan MDA Day at the races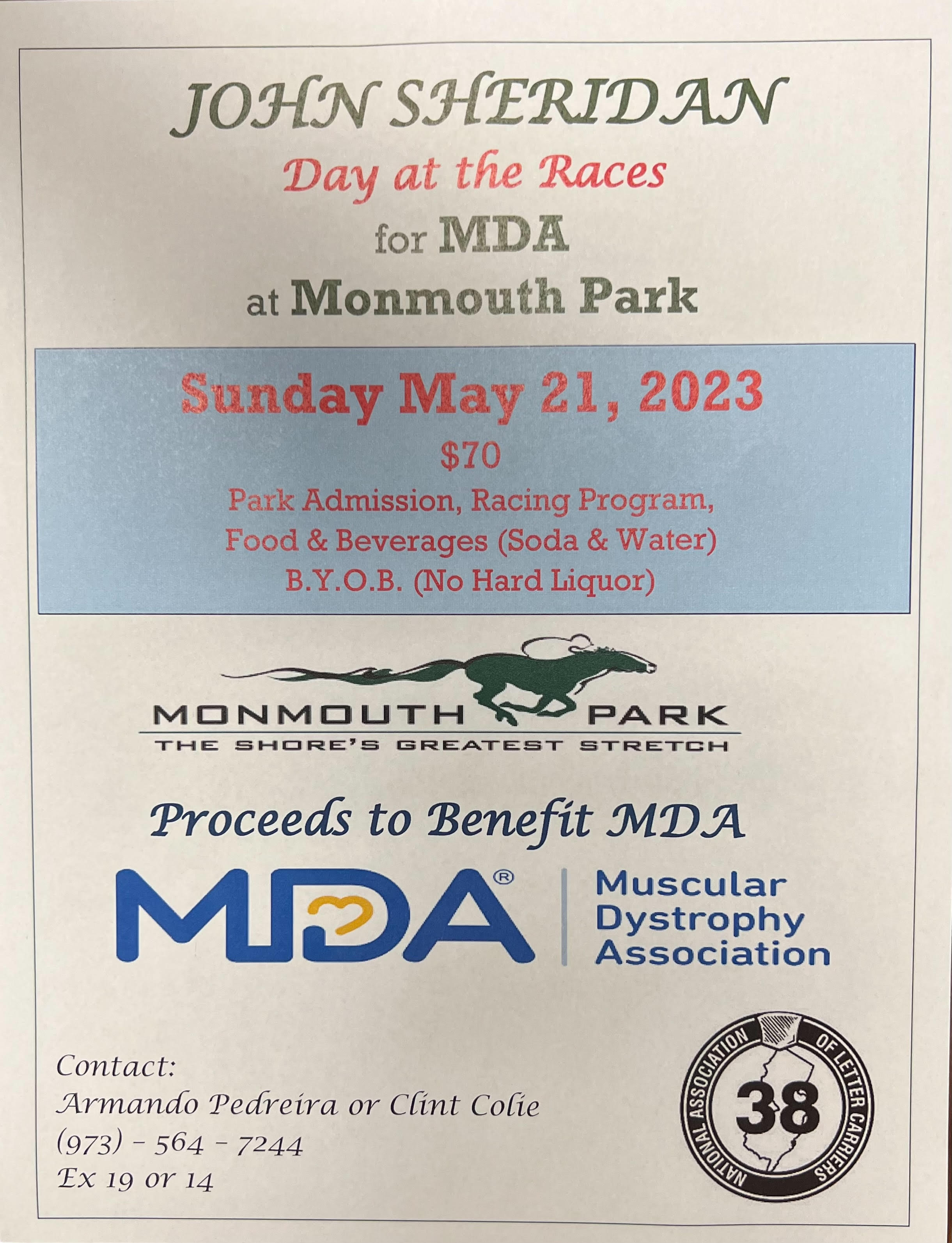 The next Branch Meeting is scheduled for June 7th @ 7:30pm.
Scholarship Awards will be presented
@ The Woodbridge Elks Lodge

MDA
Branch 38 NALC would like to thank all of our members for keeping our branch at the top of the MDA list. Our members always go above and beyond for this wonderful cause.
Click Here for Postal Record MDA flipping pages.
The NALC Veterans Group
Donate to MDA
*Please help Branch 38 in supporting MDA*
By clicking this link, you can donate to this great cause.
OWCP Claims for COVID-19