973-564-7673 Fax
"CLICK UNDERLINED ITEMS FOR LINK"
Letter Carrier and CCA Pay Chart as of 02/26/2022
The Branch 38 Retirement Training has been rescheduled for May 15th @ 10am. Woodbridge Elks Lodge. Please contact your Area Rep or Dan Szucs to confirm your attendance.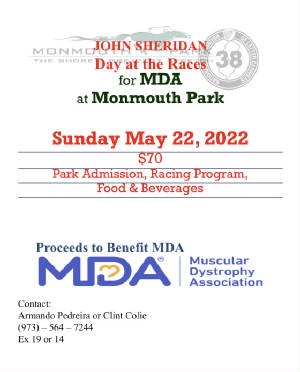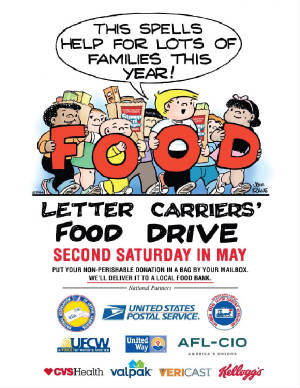 NJ Merged Branch 38
JOIN US FOR A FUN DAY OF GOLF AND COMRADERY
ALL Proceeds Go Directly to MDA
MONDAY, JUNE 20TH, 2022BUNKER HILL GOLF COURSEGRIGGSTOWN, NJ
FEE $75 per GolferPrice Includes: Golf, Cart, Box Lunch , Beer, WaterShot Gun Start at 10am - Scramble Format To Reserve a Spot for your FoursomePlease Contact Mike O'Neill @ 973-564-7244 Ext 18OrChristine Strasser @ 973-564-7244 Ext 20
MDA
Branch 38 NALC would like to thank all of our members for keeping our branch at the top of the MDA list. Our members always go above and beyond for this wonderful cause.
Click Here for Postal Record MDA flipping pages.
The May 4th Branch 38 Membership Meeting is scheduled to be at the Woodbridge Elks at 7:30 pm.
Please Visit Our Retirees Page for Powerpoint Slides
Please help Branch 38 in helping MDA by purchasing a bracelet here
NALC/USPS Extend all memos through May 6th 2022 in regards to Covid-19
The NALC Veterans Group
Donate to MDA
*Please help Branch 38 in supporting MDA*
By clicking this link, you can donate to this great cause.
OWCP Claims for COVID-19
COVID - 19 NALC Headquarters